---
We count people first.
Davies + Allen: A CPA firm focused on relationships
---
Who We Are
Do It
People are doers. We are made to accomplish. Doing builds trust and friendships. Doing is sometimes feared and many times over thought. We highly value getting things done.
Agency of Entrepreneurship
People have the freedom to choose. That must not be taken away. Some choose to be entrepreneurs. Others choose less risk. Some choose to create and learn as a biological necessity. Some choose to serve others because they intrinsically have the desire to add value without recognition. We value agency and strongly promote it in the most positive way.
Pleasure in What We Do
We love people, numbers and putting them together. Adding value to our relationships is most rewarding. We also love connecting people together and seeing the synergy follow. In addition to numbers, we have many other passions. Pursuit of those outside interests allows us to be who we are at work. They make us human. They make us likable. They make us unique.
Timely Communication
We communicate timely and in a way you can understand. It's that simple.
J.W. Davies
Co-Founder & Tax Partner
J.W. has expertise in business taxation and consulting and works with clients in the fields of medicine, real estate, manufacturing, construction, creative arts and other professional services.
Brad Allen
Co-Founder & Tax Partner
Brad has taken his work ethic and merged it with a deep passion for tax and accounting knowledge. Brad's abilities are broad and deep across the accounting spectrum – whether you need a proactive tax planner, a savvy outsourced CFO, or a spreadsheet wiz.
Will Bryan
Tax Partner
Will joined the firm as a small business specialist, bringing with him the wisdom and judgment gained while working for ventures in the manufacturing, construction, and service industries.
Wendy Dalton
Administrative Partner
Wendy is the Client Experience Manager where her personal and professional skills as a planner, organizer, and smiling spirit of the office are felt on a daily basis.
Dustin Barnhurst
Tax Partner
Dustin earned multiple degrees beginning with his Bachelor of Accounting, followed by a Master of Business Administration, and a Master of Accountancy.
---
What We Do
Proactive Tax Planning & Preparation
We proactively plan, communicate timely, and give you confidence that you are paying no more than your fair share tax. Sure we prepare and file returns but we really add value to you when we strategize during the year to help you make decisions proactively. That helps you shape the year instead of reacting to it after it is over.
Convenient Outsourcing
Technology has enabled us to give your small business an experienced accounting team at a fraction of the cost of hiring internally. We can be your trusted bookkeeper, controller, CFO or all of the above using the latest technology. Our goal is to save you time and money.
Experienced Consulting
Use our experience to help your business start up, grow, become more profitable, add partners, and eventually sell. We can help you plan the succession of your business, create a new app for giving customer quotes, create dashboards to track your team's success and help you strategize on how to best keep your money from a successful business sale…to name a few.
Other Services
We also offer Audited & Reviewed Financial Statements, 401(k) TPA Services, Payroll Processing, and Internal Control Planning.
Tax Services
Individual Tax Preparation
Trust Tax Preparation
Partnership Tax Returns
Corporate Tax Returns
Amended Tax Returns
Tax Planning
Financial Statements
Compiled Financial Statements
Reviewed Financial Statements
Audited Financial Statements
Outsourced Accounting
CFO Services
Monthly Accounting
Quarterly Accounting
Year-end Accounting
Quickbooks Setup
We Do More
Quarterly Payroll Tax
1099 Preparation
Cost Segregation
Payroll Processing
Entity Consulting
Employer Account Numbers
Business Valuation
---
Testimonials
Get the skinny on our dedication to service straight from the horses' mouths (figuratively speaking, of course).
Jennifer Anderson
CFO, Lime Ricki Swimwear
I started working with Brad at Davies + Allen several years ago when we were looking for an accounting firm that could better understand our business needs. Brad expertly extracts the story of what is happening in the business and identifies areas that we can adjust to increase profits and decrease tax burden.  His insights have been invaluable. Sometimes I feel like we are his only client as he is quick to respond to emails and to make room in his schedule to meet together. I highly recommend Davies + Allen.
Blaine Richardson
CFO & Partner, EDGE
Our company has worked with Davies Allen for the last 10 years. In that time we have grown 10x in size and undergone many changes. One of the things that I value the most about our working relationship with Davies Allen is how the level of support and partnership has also grown and evolved to meet the growth and demands. I have come to value tremendously how the relationship has become more of a partnership and allowed us to be more proactive in our planning and strategy. When challenges and missed expectations have occurred we have been able to address and move forward due to the open and clear communication embraced by all of the Davies Allen team members. I look forward to many more years of working together as we continue to attack the challenges and opportunities the future holds.
Brandon Mackay
CEO SnugZ USA
Davies+Allen and the entire team has been amazing to work with and has grown with me overtime. They provide amazing business tax strategy along with personal and family estate tax planning. I've enjoyed my relationship with them and enjoy watching all the support the provide the community in addition. I'm always happy to recommend Davies+Allen to those in need of going to the next level.
---
Our Tools
Personal Tax Organizer
Use our simplified tax organizer to help you understand all the tax deductions that you have the rights to and to be able to help you organize Use our simplified tax organizer to help you understand all the tax deductions that you have the rights to and to be able to help you organize that information.
Complete the Personal Tax Organizer by either downloading the PDF or completing the Online Form so we can get to work immediately.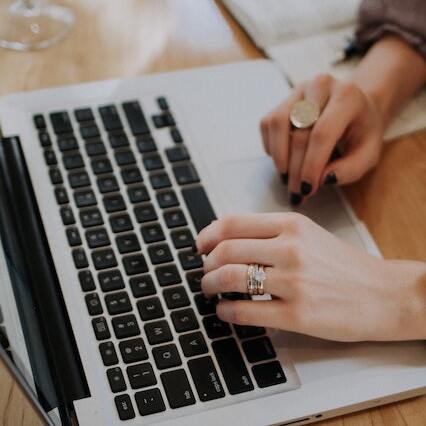 Business Tax Organizer
Complete our business tax organizer to help us start your business tax return preparation. Answer a few short questions to help us get rolling.
---
Onboarding Form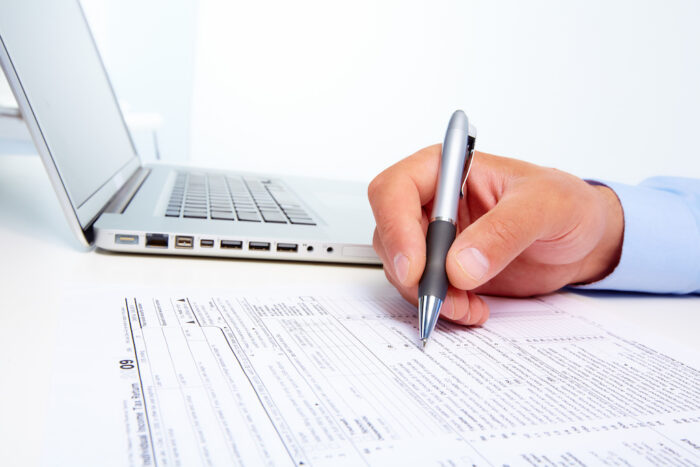 Onboarding Form
Interested in working with us? Fill out this short form and we will get in touch.
Contact Us
We love helping people. Let us know what we can do for you today.