---
We count people first.
Davies + Allen: A CPA firm focused on relationships
---
Who We Are
Do It
People are doers. We are made to accomplish. Doing builds trust and friendships. Doing is sometimes feared and many times over thought. We highly value getting things done.
Agency of Entrepreneurship
People have the freedom to choose. That must not be taken away. Some choose to be entrepreneurs. Others choose less risk. Some choose to create and learn as a biological necessity. Some choose to serve others because they intrinsically have the desire to add value without recognition. We value agency and strongly promote it in the most positive way.
Pleasure in What We Do
We love people, numbers and putting them together. Adding value to our relationships is most rewarding. We also love connecting people together and seeing the synergy follow. In addition to numbers, we have many other passions. Pursuit of those outside interests allows us to be who we are at work. They make us human. They make us likable. They make us unique.
Timely Communication
We communicate timely and in a way you can understand. It's that simple.
J.W. Davies
Co-founder
J.W. has expertise in business taxation and consulting and works with clients in the fields of medicine, real estate, manufacturing, construction, creative arts and other professional services.
Brad Allen
Co-founder
Brad has taken his work ethic and merged it with a deep passion for tax and accounting knowledge. Brad's abilities are broad and deep across the accounting spectrum – whether you need a proactive tax planner, a savvy outsourced CFO, or a spreadsheet wiz.
Brynn Seamons
Partner/Technical Tax Queen
Brynn's credo is "Messy to Masterpiece" when it comes to a set of books, no matter how large the shovel needed.
Will Bryan
Partner/Real Estate Tax Expert
Will joined the firm as a small business specialist, bringing with him the wisdom and judgment gained while working for ventures in the manufacturing, construction, and service industries.
Wendy Dalton
Partner/Chief Customer Service Officer
Wendy is the Client Experience Manager where her personal and professional skills as a planner, organizer, and smiling spirit of the office are felt on a daily basis.
Dustin Barnhurst
Audit Partner/Start-Up Expert
Dustin earned multiple degrees beginning with his Bachelor of Accounting, followed by a Master of Business Administration, and a Master of Accountancy.
---
What We Do
Proactive Tax Planning & Preparation
We proactively plan, communicate timely, and give you confidence that you are paying no more than your fair share tax. Sure we prepare and file returns but we really add value to you when we strategize during the year to help you make decisions proactively. That helps you shape the year instead of reacting to it after it is over.
Convenient Outsourcing
Technology has enabled us to give your small business an experienced accounting team at a fraction of the cost of hiring internally. We can be your trusted bookkeeper, controller, CFO or all of the above using the latest technology. Our goal is to save you time and money.
Experienced Consulting
Use our experience to help your business start up, grow, become more profitable, add partners, and eventually sell. We can help you plan the succession of your business, create a new app for giving customer quotes, create dashboards to track your team's success and help you strategize on how to best keep your money from a successful business sale…to name a few.
Other Services
We also offer Audited & Reviewed Financial Statements, 401(k) TPA Services, Payroll Processing, and Internal Control Planning.
Tax Services
Individual Tax Preparation
Trust Tax Preparation
Partnership Tax Returns
Corporate Tax Returns
Amended Tax Returns
Tax Planning
Financial Statements
Compiled Financial Statements
Reviewed Financial Statements
Audited Financial Statements
Outsourced Accounting
CFO Services
Monthly Accounting
Quarterly Accounting
Year-end Accounting
Quickbooks Setup
We Do More
Quarterly Payroll Tax
1099 Preparation
Cost Segregation
Payroll Processing
Entity Consulting
Employer Account Numbers
Business Valuation
---
Testimonials
Get the skinny on our dedication to service straight from the horses' mouths (figuratively speaking, of course).
Mary Crafts
CEO, Mary Crafts Inc.
Things are a changing at Culinary Crafts and I am preparing my company for an ownership change to my sons over the next 5 years. I needed an accounting firm that understood these kind of tax issues, estate planning, and the best corporate structure for our next steps.
Lance Black
CEO, EKR
When a new business opportunity was presented to me, I experienced the fantastic service that the Davies Allen team provides.
Mike Macfarlane
Managing Director, Northwestern Mutual
I have personally worked with several of Davies Allen's CPAs and accountants. They have been extremely knowledgeable, responsive, and honest.
Jason Bangerter
Founder, Rentler, LLC
Davies Allen gives me access to a whole professional accounting department without having to pay full-time salaries….and yeah I enjoy spending time with them too.
---
Our Tools
Personal Tax Form
Use our simplified tax organizer to help you understand all the tax deductions that you have the rights to and to be able to help you organize Use our simplified tax organizer to help you understand all the tax deductions that you have the rights to and to be able to help you organize that information.
Download the Personal Tax Form and return completed with the necessary information so we can get to work immediately.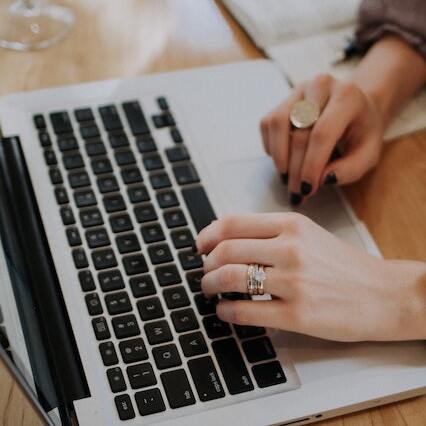 Business Tax Form
Complete our business tax organizer to help us start your business tax return preparation. Answer a few short questions to help us get rolling.
Paycheck Protection Program – SBA Loans
Learn more about the new SBA Loans that are potentially forgivable if your business has been impacted by COVID-19.
Families First Coronavirus Response Act
Congress and the White House are activity pursuing legislation to curb the negative economic effects of the Cornoavirus. Open this PDF for more details.
Contact Us
We love helping people. Let us know what we can do for you today.